About Me, and Why I'm A Hungry Entrepreneur.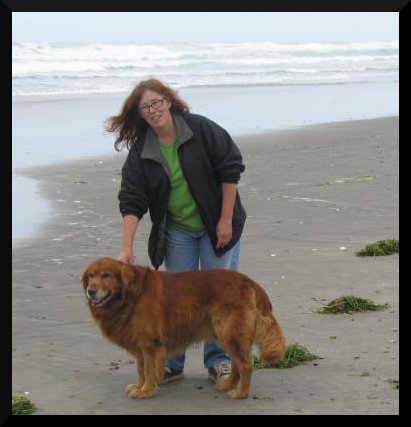 Hi! My name is Sandra. This about me page is sort-of like my resume. I'm going to tell you my story, and why I'm the Hungry Entrepreneur. Sorry if it's too long.
I never thought of myself as an entrepreneur, but I've always worked for myself. Funny, huh? Oh, I took a 9-5 job here and there. I worked in banking once for a very short time, but mostly I worked in retail.
I worked in a downtown boutique that sold hand-made and vintage clothing and accessories. My interests were in creating textile art... one-of-a-kind clothing and jewelry... and vintage clothing. After that job I worked freelance for many years.
After our kids were born, I was a stay-home mom. My husband worked as a plumbing contractor and made enough money so I didn't need to take an outside job.
Money was often tight but we managed to get by. I answered the business phone for my husband but didn't involve myself in his business other than that.
I became a retail business owner in 1999 after I inherited a little money. I decided to open a skateboard shop! (It made sense at the time, lol!) My 16 year old son was involved in the whole skateboarding scene and I wanted to keep my eyes on him. What better way to do that than to work with him!
We got our shop off to a good start. It was a great adventure and we were just beginning to make money when the unfortunate events of 9-11 happened. That shook our small business to it's core since everyone stopped shopping for a while.
When things got sort-of back to normal, everything had changed. The situation was completely out of my control. Our business was crashing! I had to do something to save it.
That's when I started reading to learn about business. I read book after book, but it was 'too little, too late' for us. I learned a lot that I should have known before I opened my business.
The economy slowly recovered but I was never able to really get my store up and moving again. I kept the business on "life-support" with credit cards and other loans until early '07 when I finally had to close it.
So now I was over 50 years old, deep in debt but unable to declare bankruptcy because of how it would hurt my husband's small business. I was really depressed. Great!
Well, because of my debt I didn't have time to sit around feeling sorry for myself. After about a month, debt collectors calling on the phone started to drive me crazy! (Yeah, I know that is their job. I'll be writing a page about them later.) I took a good look at my situation. What did I have to work with that could pay my bills. Lets see...
I had worked as the unofficial office-manager for our plumbing contracting business for 25 years!


My daughter and I had been partners in an online pet retail business that we started from the ground up. We closed it before it had time to take off, when she was ready to move on to a different career.


I had for 8 years of "brick and mortar" (not internet) retail business management experience. But I sure wasn't ready to jump back into retail again.


I had previously sold vintage clothing and other things on eBay and already knew their system.


I had been a seller on the website for hand-made crafts called "etsy", and knew that system too. That was another option, but there's not much money in hand-made anything when you first start out. You need time to build a following in that kind of business. I needed money NOW to keep my creditors off the phone.


I could go out and find a job. But I didn't feel like my job skills were very marketable at that time. And after 8 years in the skate shop, I was ready to be a WAHM. Our youngest son was only 11 at the time and I wanted to stay at home as much as possible for him.
Selling online fit my requirements beautifully! I could do it from home with a small investment. I already had inventory. And it could be done off and on all day long as I had the time.
At first I chose to concentrate on selling on eBay, and set a goal of becoming a 'powerseller' as soon as I could. A powerseller is a person that meets a monthly sales quota. After a few months I reached that goal. But I soon became dissatisfied.
Although I was self-employed, it felt like I was working very hard for someone else. After having my own business, I didn't like how little control I had over decisions that affected my business. But I really liked working at home. That's when I began to seriously explore other ways of making money online.
One thing led to another, and here I am now, building this website with Site-Build-It. I'm still selling on eBay and an eBay alternative. We did network marketing. I'm even going to learn about affiliate marketing! Last year I'd never even heard of it... have you? And I'm still learning the ropes of selling my hand-crafted things on Etsy.
The more I learn, the more potential I have to earn money. But it's not just about the money anymore.
I heard a quote, said to be by Warren Buffet. He said, "your only defense in a lagging economy is your own ability to generate income." I thought it was a profound statement, especially with the economy like it is now!
Because of what I've been through, I've discovered that I want to help people become independent by owning their own businesses. Maybe I can point a few people in a direction they've never thought about, like working from home for example.
I've learned a lot about business over the past few years and hope you'll let me share what I've learned with you.
Return from About Me to Hungry-Entrepreneur home page